Next Meeting - AGM
---
Please Note: The date of this year's AGM has been changed from the original calendar
---
Monday June 28th 2010
Venue:Home Depot, Lacewood Drive
Time: 6.30 pm
May Meeting Report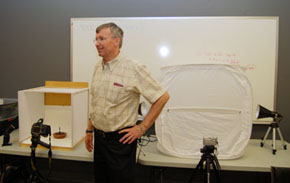 >
In these days of easy access to digital photography, many of us would like to take photographs of our turnings, whether as a personal record, to share with others, or as an aid to sales on websites.
With this in mind, keen photographer and guild member, Glenn McCarron, gave us an informative and useful presentation on how to get the best results when photographing turnings.
He began with the basics of keeping the subject of the photograph as the main centre of attention by closing in on it, removing distractions from the picture and keeping the picture simple by using a background, and from there he went on to consider how we can do this to the best effect.
There was too much information given in the presentation to do justice to it in this brief article, but some of the main points Glenn included were:
Use depth of field to isolate the subject of the picture from its surroundings, by either using a large f-stop on the camera or using a macro setting.


Consider the viewpoint that shows the subject of the picture to its best advantage.


Consider using a background and consider what colour background will show off a piece well. White or grey often work well and for an elegant look a graduated background can be purchased but a background can be as simple as a piece of Bristol board.


Use a tripod, bean bag or self-timer to eliminate camera-shake at slow shutter speeds when taking photographs without flash.


Use a light tent – again these can be purchased or there are numerous plans for homemade light tents available on the internet.


Consider the lighting avoid harsh light which would cause undesireable shadows and produce a very flat image. Window light is good natural light but may need to be diffused. Consider reflecting light to fill in shadows.


Glenn also gave helpful hints for those who wish to post their pictures online, taking into consideration the picture resolution most suitable, and talked members through how to post in the Guild's online gallery.
Thanks Glenn for taking the time to put together an interesting and useful presentation for those of us who would like to photograph our work.
Show and Tell
A number of members once again brought in some very nice work for the show and tell session. Pictured below are pieces from Stuart Taylor, Robert Atkinson, Dave Wilkinson and ??? (Could someone send me a name here, please?)
Richard Ford also brought in a photograph of the very impressive lathe which he and a friend have been building. The real item wouldn't quite fit in his van ..... :-)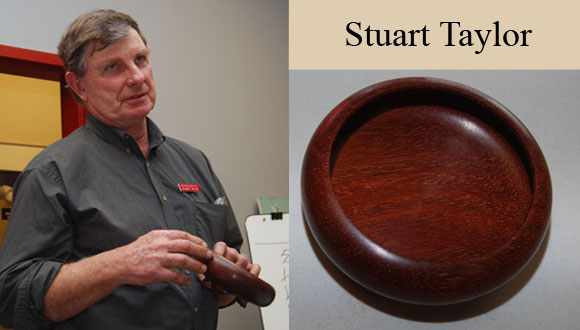 >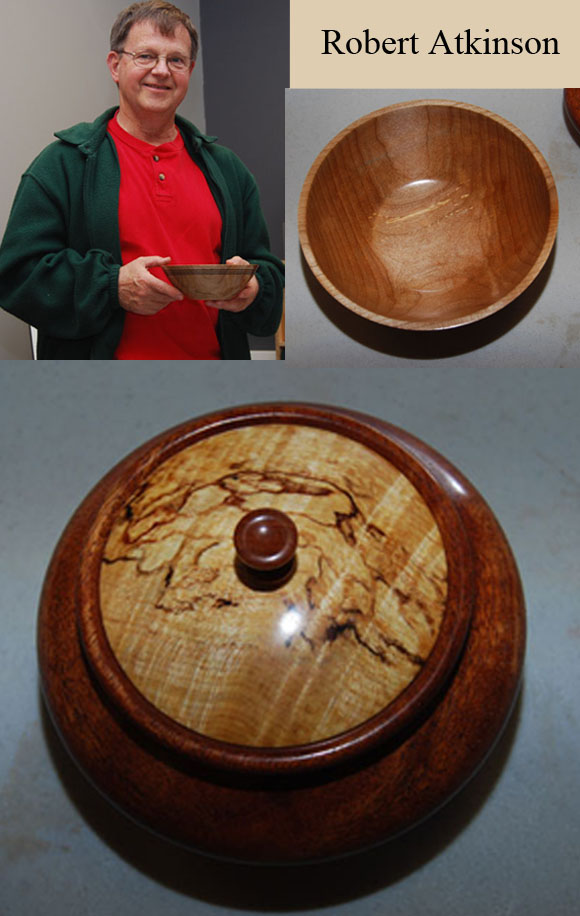 >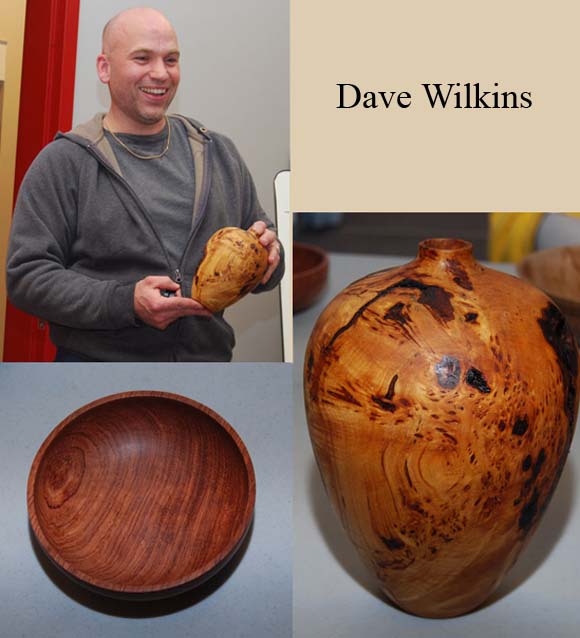 >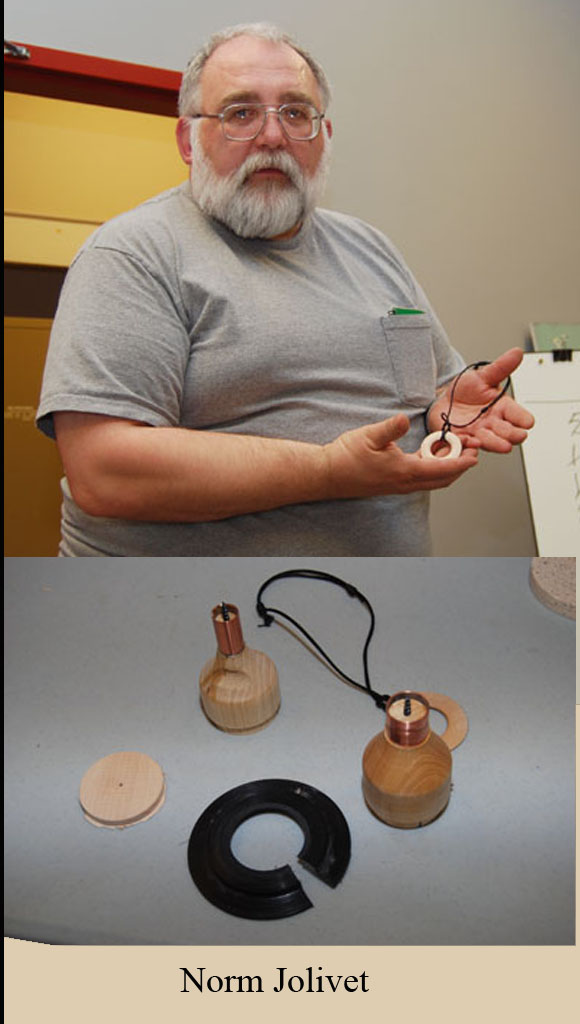 >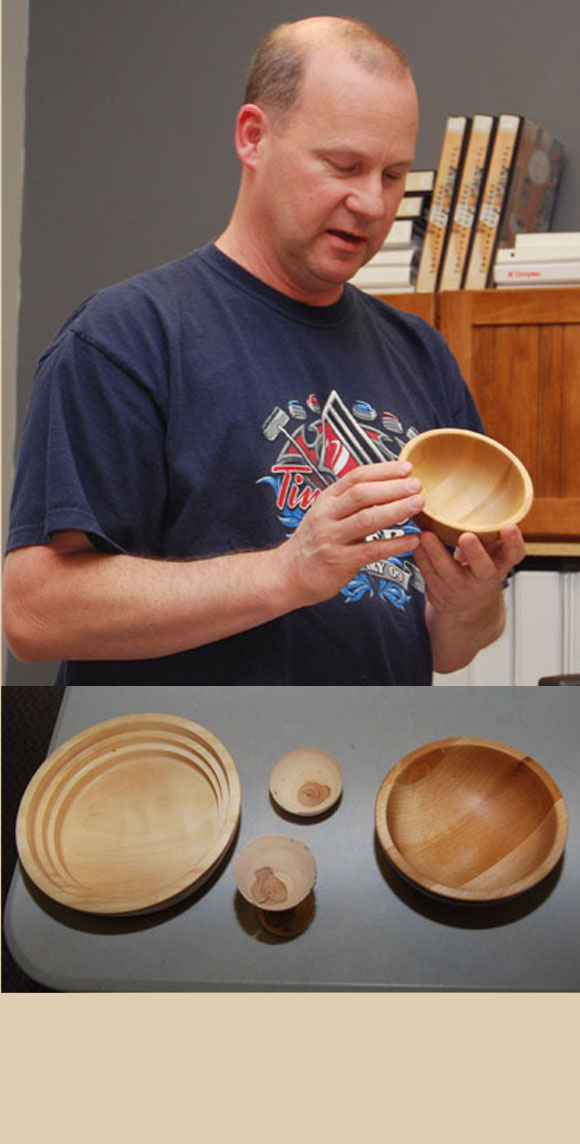 >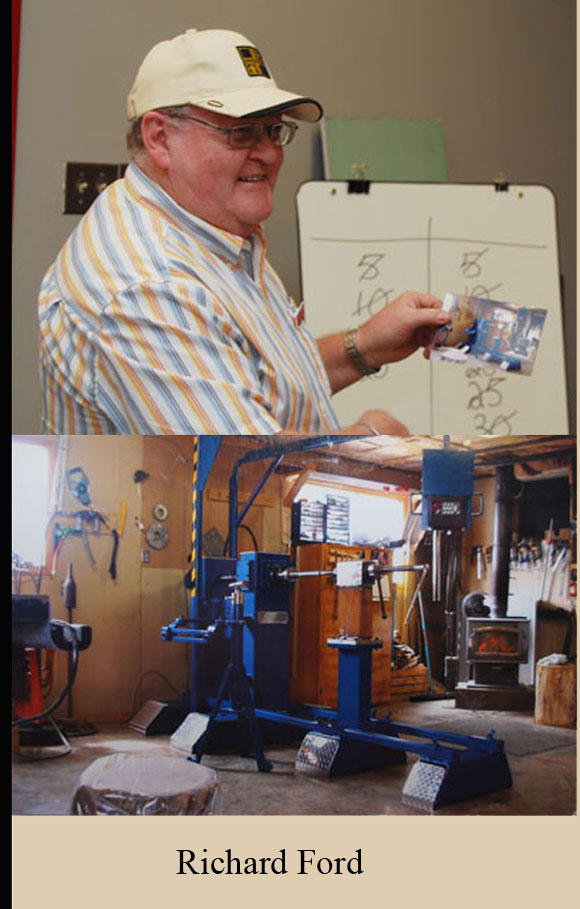 >
Anna Leonowens Exhibition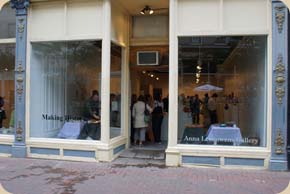 >
The Executive are happy to announce that next November/December we will be hosting an exhibit at the Anna Leonowens Gallery of Nova Scotia College of Art and Design (NSCAD). Everyone is encourage to participate and show their 'best pieces'. In conjunction with the exhibition the Nova Woodturners Guild (NWG) will be fund-raising for a scholarship to be given to a promising NSCAD craft student in need of support. We have a chance to not only strut our stuff but to help promote good crafts-person-ship within Nova Scotia.
We are inviting ALL Nova Scotia woodturners - not only guild members - to participate, so feel free to spread the word amongst any non-guild members you know.
The intention is to present a public show case of woodturning in Nova Scotia - the event is open to all turners and each turner is invited to submit several pieces that demonstrate their turning abilities. Submitted work will be exhibited.
In addition to the showing off turners' work, all turners will be invited to submit pieces that will be 'donated' to NSCAD. NSCAD will host a reception (by invitation) for their major donors, works sold at this reception will contribute money to a scholarship fund - named and directed by the NWG. Turners whose pieces are sold in support of the scholarship will receive a tax receipt in the full amount of the sale. We expect that turners will price their work at a 'gallery' rate - we can do a lot of good, receive great benefits and all at a minimal cost to us individually. Unsold works (hopefully we won't have any!) will be returned to the turner.
As a result of providing 'donations' and establishing a scholarship fund for NSCAD, the following will be provided by NSCAD:
a hosted reception - for major donors and people we may also wish to invite (naturally exhibitors are invited too).


printing and production of gallery invitations (post cards with a glossy picture of a turning), the college sends these out to their supporters and we too get copies to invite friends, fans and others.


Dr. S. Alfoady, Chairperson of Critical Studies has agreed to review the exhibition and write a scholarly essay on it - Sandra is on the editorial board of several Canadian craft publications - she will be getting her essay published in the Studio or Ornamentum journals of craft - we get national coverage. Sandra wants to understand the Nova Scotia turning community and wants to interview a couple of turners before she writes her articles.


the Anna Leonowens Gallery will photograph (each piece) and document the show. All of which will be available to us for our web site. They will provide two students to help with set up and take down and they have a 'wall repair' cart with paint etc. - in case we need to patch anything as we set up. In addition as a full gallery they have plinths and covers in a wide range of sizes to house/secure all our diverse work.


we can have informational posting on walls and near pieces to educate the public, the Gallery has a budget for some of this - we will have to chip in something. In addition turners can have business cards or discrete and neat pamphlets near their pieces, to assist in client development.
Jim Diamond will fret over an article for the UK-published Woodturning magazine and eventually produce one! Woodturning regularly publishes articles about turning guilds worldwide. Alan has volunteered to help with editing it.
The Executive are excited about this opportunity and look forward to everyone's participation.
Should you have any further questions contact Alan Hunt
prof.a.j.hunt@gmail.com
Wed 21st Feb 2018

If you have any suggestions about the Guild or this website? Click the box ...
Newsletters
2017/2018
2016/2017
2015/2016
2014/2015
2013/2014
2012/2013
2011/2012
2010/2011
Meeting Reports
2009/2010